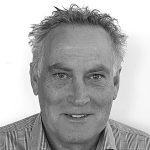 Peter has had a distinguished 40-year career in the civil, marine and foundation construction markets, and he brings a unique combination of leadership and management roles in both civil and marine contracting and specialist foundation construction.
He also has a passion for smart, innovative solutions that are delivered safely.
From a broader industry perspective, he continues to provide support to the industry body having been a past president of the Piling Federation (PSFA), and is current chair of the Safety Committee as well as a serving Director.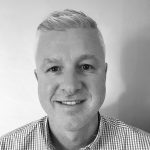 Eddie commenced his career 25 years ago in the field as a foundation labourer and has worked his way through the roles of Supervisor and Operations Manager to become the General Manager and Director for AnewX. 
His tremendous knowledge of people and industry equipment ensures we deliver great solutions, and his long-standing relationships and passion to
get the best from our people reaffirms his collaborative approach to projects.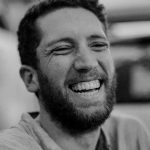 Jack commenced his career in the foundation industry in 2010 and has vast experience with major infrastructure projects across NSW. 
His earlier role, prior to establishing AnewX, was as the Section Manager on the complex and demanding W2B Pacific Highway Upgrade in northern NSW. 
Jack takes pride in the planning process with our clients and has a driven focus on detail to ensure the safe and quality delivery of all our Projects, whilst maintaining strong and lasting relationships which guarantees success for the business into the future.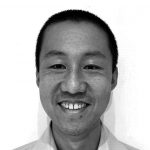 Estimating/Design Manager
Haosen is responsible for the estimating and designs required in our tender proposals. He has experience of working on complex projects for both public and private sector clients.
He has considerable experience in ranges of piling system design including foundation piles, shoring walls, diaphragm wall. Also he is eager to seek the latest technologies to provide the most cost effective solutions for our clients.
His solid technical engineering ability and knowledge of Australian standards and specifications enables the capability to manage the  on-site design, analyse buildability issues and develop cost effective design and construct solutions. This has resulted in the successful delivery of a number of D&C projects.
He also takes the responsibility for various infrastructure tenders including from council bridges to multi-million tunnelling works.
AnewX operates a structured training and development process. This includes specific safety, industry and leadership training. At the commencement of your employment you will undertake foundation industry specific training. During the first 12 months of working with AnewX we will map out your career path. AnewX As an active member  of the  Piling & Foundation Specialists Federation (PFSF), we are currently implementing the recently released training for piling machine operators.
All Foundation workers, Supervisors and Engineers, will enjoy the challenge of upskilling in their areas of expertise. As the Company expands its areas of expertise, new opportunities arise to train and develop our staff.
We are always looking for people to join the AnewX family. At AnewX you will enjoy the freedom of working with challenged self managing works teams. Each employee will be given the opportunity to train and develop within the areas of the Company's operation.